Safeguarding your workplace
So how do we do this I hear you say! Simply by displaying signage around your company. Signage may previously have seemed insignificant and overlooked but it has never been a more essential product than it is today.
Signage in any workplace is important but it is more commonly observed in industries such as manufacturing and construction. But it's important not to forget office environments as there is still an important need to have health and hygiene signs located around the office too.
As an employer, workers must be made aware and clearly understand the meaning of your signs. Although most signs are self-explanatory, new and inexperienced staff may be unfamiliar with the meaning so it is vital that not only do staff know these signs are now on display but also make sure all staff understand the message.
Signs within the workplace must be suitable for the environment they are being displayed in so it's important to think about a few things such as material, size and the message that is being displayed. From washroom signs to outdoor displays, we provide signage solutions for any surrounding or setting.
The low-cost display measures featured below will help promote awareness and prevent the spread of viruses and germs in your workplace, not just today but in the future as well. Safeguard your business, workers and customers with our extensive range of virus busting essentials.
Workplace Essentials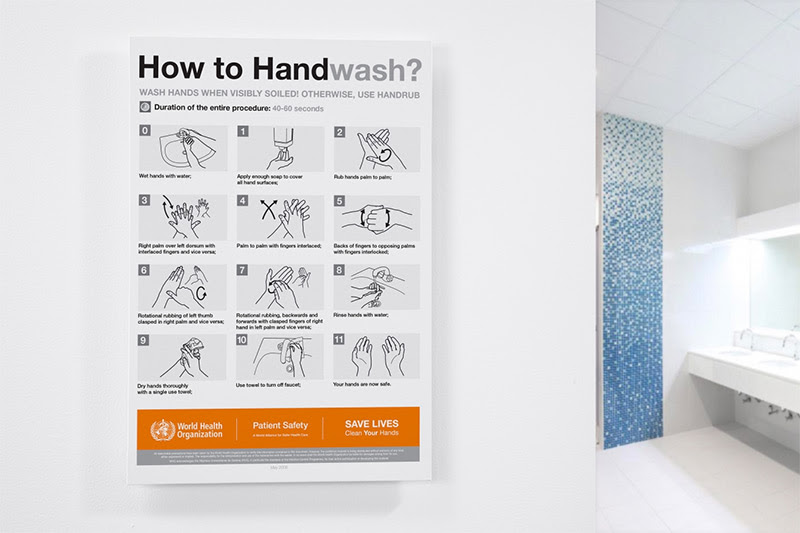 Health and Hygiene Signs
It may sound simple but do all your staff know the importance of washing their hands? Hand hygiene signs promote effect handwashing techniques and are well-suited for a variety of display environments, including washrooms and break rooms.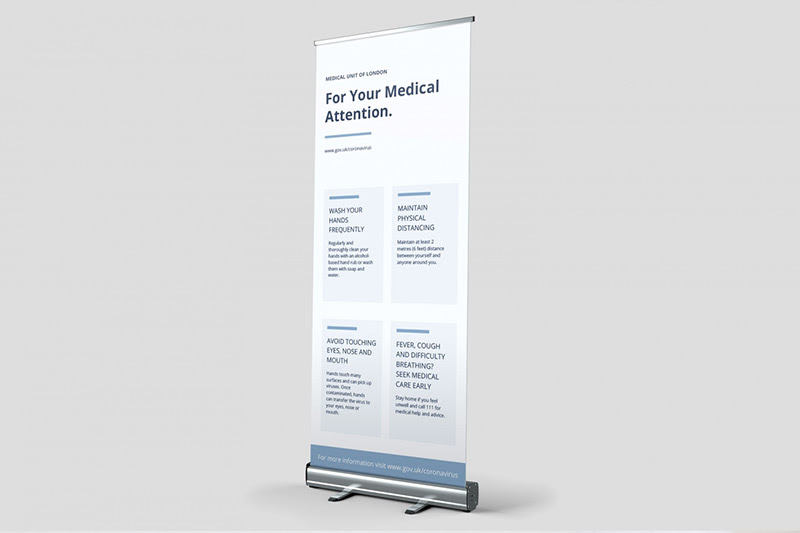 Health Advice Roller Banners
Roller Banners have a huge range of uses. If you have office premises, make sure you have these dotted throughout your building. Our health advice roller banners provide a clear and effective method of communicating vital health advice to. Complete with a lightweight frame and carry case for easy transportation and assembly. Ideal for stores, businesses, hospitals or anywhere that requires attention.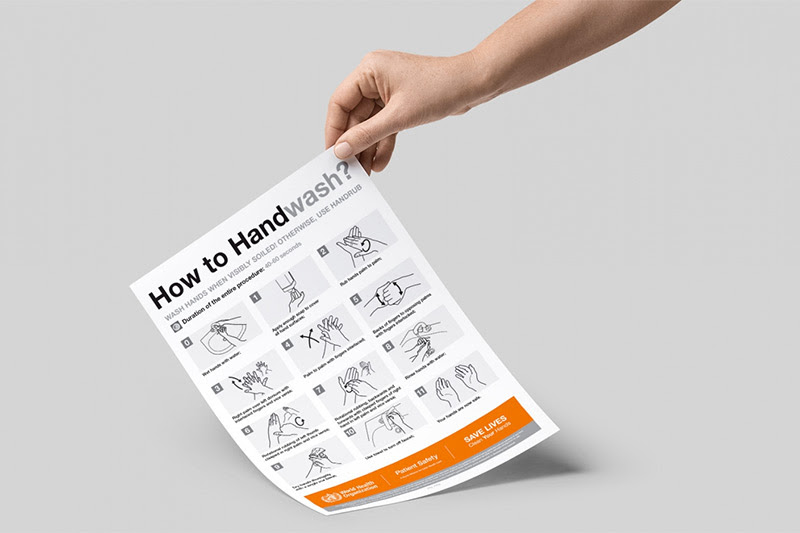 Health Advice Posters
Searching for a powerful, budget-friendly way of sharing the hygiene message? Look no further than health advice posters from W. O. Jones Printers. Effectively share essential hand washing techniques with employees. Do you have additional information you need to share about your health and safety protocols? Why not consider using flyers, leaflets or brochures?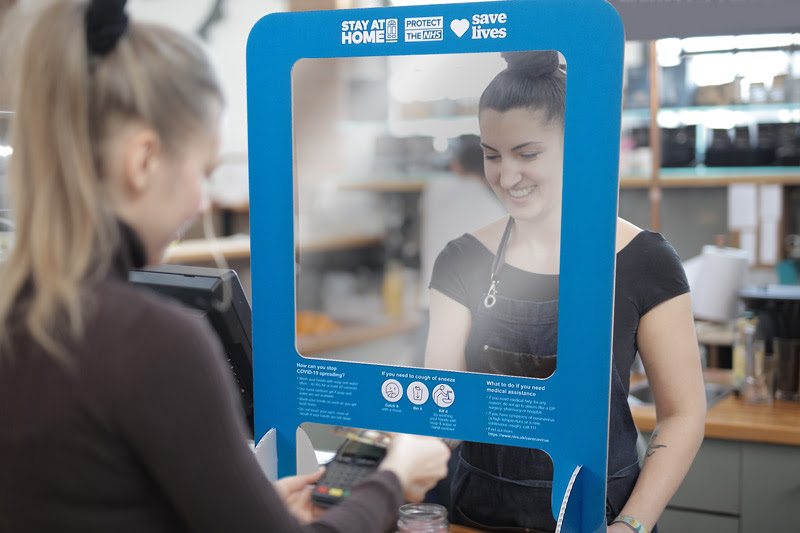 Countertop Sneeze Guards
Our countertop sneeze guard protectors are a perfect temporary solution for small or independent shops. An Ideal screen guard for counters and checkouts where the spread of infections is easy transmitted. Made from 6mm Correx with a clear perspex screen used as a barrier. These frames have a small window to transfer items and make payments.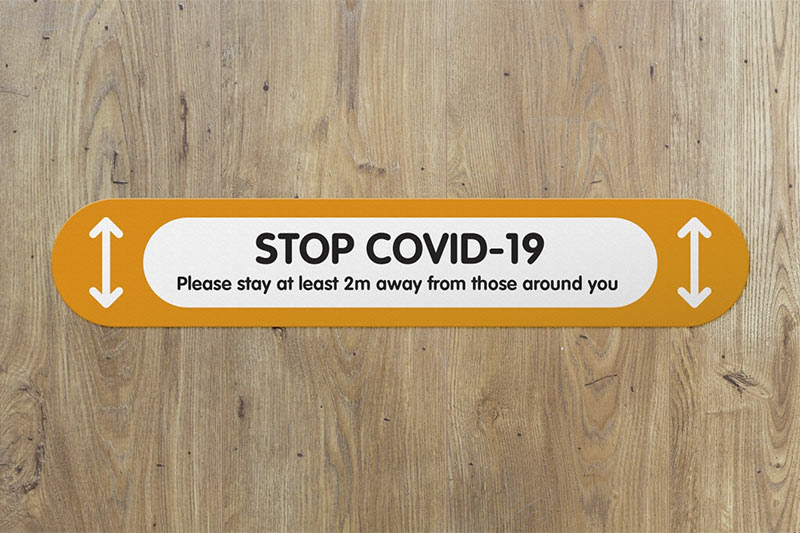 Social Distance Floor Stickers
Draw customers attention to the importance of social distancing with our anti-slip floor clings and graphics. Show customers your commitment to their health and safety by customising these anti-slip floor decals with your own branding.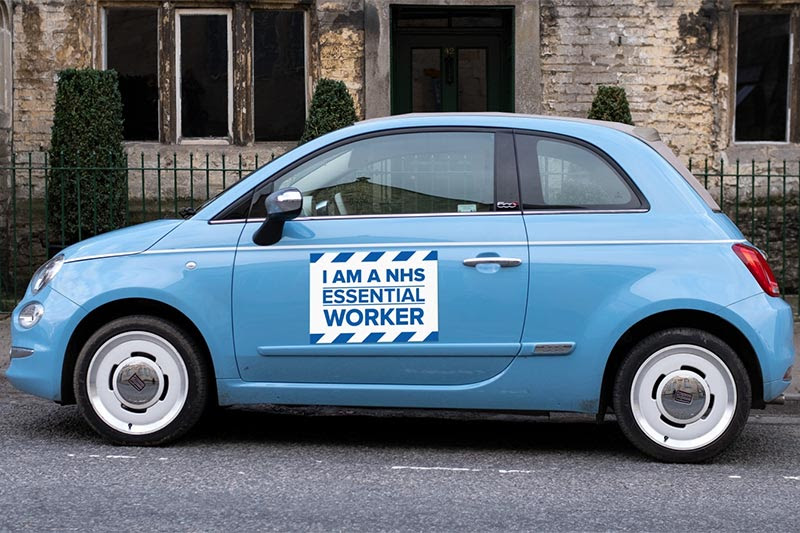 Magnetic Vehicle Signage
Do you have essential staff working for you? Help clarify their journey's importance with magnetic transport signs from W. O. Jones Printers. An excellent method for key workers to quickly identify their travel purpose is a must. Printed onto a vehicle grade magnet material allowing for easy placement onto your car or van.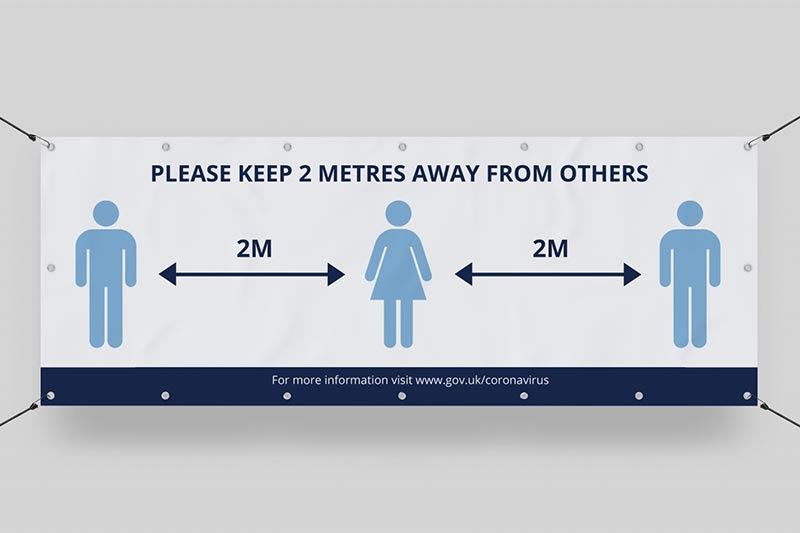 Social Distance Banners
For those bigger organisations, Banners from W. O. Jones Printers offer a cost-effective method of getting your message noticed quickly. Ideal for both short-term and repeat use and a perfect reminder for areas where social distancing needs to be adhered to and a great way to let people know you are still open for business.